Times of Transition and Change
Transition can be exciting, but it can also be accompanied by great anxiety...the fear of the unknown! No matter what our age, transitions and change can be difficult, filled with a mix of anticipation and dread. A new job, retirement, going off the college , all of these changes can burst with possibility, and yet the feeling of fear for some of us still lurks.

Whatever your transition is, it is always good for us to be reminded that God is bigger. The powerful presence of the Holy Spirit planted in you is the promise that God has for you. And no matter what you and I face in our lives, we are not alone, and we do not travel alone. It is a simple message of grace. May God bless all of us who are in transition, and may we cast our fears and worries on the God who travels with us.

As many of you now know, I will be transitioning out of my role as Interim Pastor at Living Waters at the end of November as my time here comes to a close. Ezekiel Lutheran of River Fall, WI is voting to call me as their next Senior Pastor this Sunday, November 3rd. If I receive a favorable vote by them, my last day with you will be November 30 and the last worship I will be leading is Thanksgiving Eve. I look forward to the month of November as a time of continuing to lead worship, teach, care and celebrate out time together any other month we have shared over the past 14 months together.

Speaking of transitions! In the months ahead, God will continue to provide the wisdom, support and direction to Living Waters in the following ways:
A second interim pastor, Rev. Anita Beste, will be beginning to serve as "bridge interim pastor" starting on Sunday, December 1. Rev. Beste comes with many years of parish experience in our synod including being the recent interim pastor at St. Marks Lutheran in Circle Pines and before that as Sr. Pastor of Prince of Peace Lutheran in Roseville. Anita is an excellent pastor and will continue the fine work you are already engaged in as Living Waters moves forward in ministry.
A new Pastoral Call Committee will be convened this month to start moving the congregation forward towards selecting. Eight members of Living Waters will be installed at worship on Sunday, 11/17
To that end, a select group of leaders will be working early this month to update the Ministry Site Profile needed by both the new call committee and by the Synod to do their work. A public forum to give input to the MSP document is scheduled for Sunday, 11/17, at 11:30 in Fellowship Hall
We will celebrate the ministry of Kris Olson this Sunday. Kris has been our music director who led us in many of our worship services this past year. She is transitioning to new opportunities in her life as she leaves us this Sunday. Your pastor and officers have been interviewing candidates to take her place.

I look forward to where the Holy Spirit is leading us in the days ahead. In these challenging and opportunistic times, I am filled with hope and joy in remembering that we worship a God of promise, a God who is bigger. It is a great day to be the Church!

Pastor David Wrightsman
Interim Senior Pastor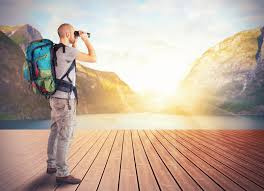 What Are You Looking For?
Jesus asked two of his disciples the question (John 1:37), "What are you looking for?" That is such a great question for us to consider in the fall or anytime when we reflect on where you are in life; reflecting both on the stage we are at in the journey of life, and based even on that particular day (God provides us with both vocational direction our whole life, the big picture, as well as to our daily needs, the small things). In other words, are we clear in ourselves what it is we seek from God?

Some of us would answer, "I want a moral anchor in my life, or a spiritual education for my children." Others of us would answer, "I need healing, I am suffering and my life is just too stressed out!" Or we would cry out, "my family or my marriage is falling apart and I don't know what to do."

Still others of us would say, "I'm looking for purpose and meaning in my life. I've tried to find it in great causes or in money and wealth and the meaning and fulfillment is false." Finally, there are others of us who might say, "I don't know what I'm looking but I know that something is missing from my life."

And by blind faith we are led to come to church, perhaps some of us for the first time in a long time, or others of us for a new commitment to a regular dose of weekly worship where we can receive and experience God's saving grace that comes through his Word, and his sacraments, and through fellowship with others.

What are we looking for? What is it we seek in our spiritual quest? I came to a startling realization a few years back that I had been seeking the "payoff" from God more than the prayer. I thought by praying daily or regularly sharing in study of scripture, along with balancing everything else in my life – being a father to my kids, a husband to my wife, my work at church – that I would become a changed person.

What I found was the same old me. I expected "results." How selfish of me! I found that I was using God to get what I wanted. I was looking for a "payoff." I wanted what God could do for me rather than just wanting God. It looks like I'm now in for the long haul in this spiritual growth journey. No instant change.

Of course, Jesus is looking for something as well. He summed up his life's work in one sentence, "I have come to seek out and to save the lost (Luke 19:10)." In other words, Jesus is in a search mode for lost souls. He's looking for people who are drifting and feel they are missing something in their lives. In the 15th chapter of Luke's gospel he tells "the Parable of the Lost Sheep," the "Parable of the Lost Coin" and the "Parable of the Lost Son" (We heard these parables in our worship last month). In each parable something is missing and when each is "found", a great celebration takes place. God throws a party when the lost is found.

So, we are not the only ones looking for something. God is looking for us and when we say we have "found God", we can equally say that God has found us. When we come to God, heaven rejoices because God has found what has been lost – namely, us! Praise God for that!

See you in Church!
Pastor Dave
TO KNOW–TO GROW–TO GO
New School Year:
A Year of Following Jesus
The beginning of the school year always held a particular feeling of enchantment for me. New supplies, new teachers, a new classroom, and new shoes! I remember as a kid placing my foot on the metal gizmo in the shoe store in August, standing on one foot applying all my weight, hoping to see my foot had grown into the next size. That meant I had to get a new pair of shoes including sparkling Nikes or KEDS.

As a parent, buying new shoes at the start of the school year was a bit more problematic. When our three kids were younger, tying laces or fastening Velcro the first day of class made my stomach a mixture of knots and excitement! I knew they would be walking new paths. A new year heralds its own journey and as journeys go, the year would be full of ups and downs, highs and lows, joys and tears.

In many ways, whatever our age, from 5 to 95, school is in session! We walk new paths uncharted. Whether our shoes move with the energy of a kindergartner, the tentativeness of a middle school or senior high student, the excitement of a college freshman, the perplexity of middle age, or the relaxed comfort of an elder we move forward, finding our way. We move forward knowing all the while that our treasured companion and Lord, Jesus, tenderly holds both our shining or our scuffed and stepped on souls, he is also calling us forth in faith to follow him...to KNOW him...to GROW together with others in him...and then to GO by serving others.

How do we learn how to KNOW, GROW and GO with Jesus? Consider the following educational and relationship building programs that will allow us to follow him:

Abiding Branches Preschool, 30+ children learning, playing, singing, praying and learning about Jesus throughout the week
Tiny Sparks classes on Sundays for infants/toddlers and parents together
Sparks early childhood church school for ages 3-1st grade on Sundays from 9-9:45 am
Spirited Worship on Sundays: 10:00
Nursery, yes Nursery! on Sundays from 9:30-11:30 am and Wednesdays, 6:00-8:00 pm
Wednesday Suppers from 5:30-6:15 pm
Kid's Connection (Church School) on Wednesday for Grades 2-6,
Confirmation on Wednesdays, 6:30-8:00 pm for Grades 7-9
Sr. High Gathering twice a month on Sundays 4:30-6 pm for Grades 9-12
3 adult bible studies intermixed through the week/month including Wednesday evening, Sunday morning, and twice a month small group
Men's Ministry and Women's Ministry offerings

Yes, Jesus promises that if we walk in his ways, we will walk in the hope he gifts to us. We walk in hope because it is only in going forward ... KNOWING, GROWING, GOING ...that we find our way.

God's richest blessings Living Waters as the new school/ program year begins!

Pastor Dave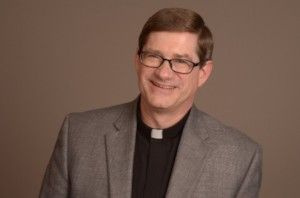 'Rolling Out the Red Carpet'
For Our Visitors…
There's an old saying that expresses the value of welcoming someone into your presence. "Rolling out the red carpet" means to give special treatment to someone when they arrive. The saying comes from the early 20th century in New York City where the railroad would welcome people with crimson carpets who were in first class.
Every Sunday morning: I'm happy to report that we 'roll out the red carpet' not only through our greeters, ushers, and those serving treats, but it seems by all of God's people. Everyone seems to reach out and greeting new and returning faces alike. Friendliness abounds!
Garage Sale: Living Waters has been and will be 'rolling out the red carpet' to all neighbors and visitors alike this week with our annual huge Garage Sale. Many members and friends have put in countless hours these past weeks sorting through the thousands of items donated by folks within and outside the church. People from far and near have arrived since Thursday to view and purchase these items at very reasonable prices (most items are $1) raising money for the congregation but also creating joy-filled community in Lino Lakes and at the church. Hundreds of visitors have been welcomed by many of you and are admiring the cleaned-up gardens near the parking lot. Thank you to dozens of folks who have contributed items, time and energy to these efforts.
Here Come's VBS! The 'red carpet' welcoming continues! Starting on Monday evening, August 5, for four evenings, Living Waters is joining St. Mark Lutheran, Circle Pines, to co-experience Vacation Bible School for our young people. Vacation Bible School is where preschoolers and elementary age kids are led in games, art projects, music, bible stories and faith activities by our teenagers and adult leaders. All ages will be singing and dancing with our Lord, echoing in the hallways and at home...VBS is a great week!
No doubt about it, Living Waters is a church that very much has caught the Holy Spirit's blessing of welcoming the stranger through its doors. Praise God!
Pastor Dave
We have a
Story to Tell...
Over the last few weeks, we have watched and listened as members of Living Waters shared stories of how they have been affected by God's love in this community. Sunday, May 19th is the culmination of this effort and we need to hear from you! Of course you can make commitments after today but this is the Sunday we are asking to know of your intentions as your leaders discern how this affects how we move forward in the coming weeks in the pastoral call process.

Yes, We Have A Story To Tell and you're a part of getting it told!

See you at church!

Pastor David Wrightsman
(612) 599-6911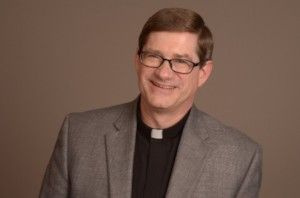 Why Do You Look For The
Living Among The Dead?
When the women arrive at the tomb on Easter morning the messengers in dazzling clothes ask the women, "Why do you look for the living among the dead?" In many ways this is the central question for Easter and our entire lives as the baptized children of God. Jesus Christ is alive, raised from the dead. A new day has dawned and by God's grace love triumphs over hate, joy over sadness, hope over despair and that cadence goes on and on.

On Easter Sunday, it is the same question for us. Why do we look for what is wrong instead of celebrating what is right? Why do we share critique more quickly than affirmation? Why do we assume the worst instead of looking for signs of hope and new beginning? Why do we live in anger and not by gracious love? Why do we concentrate on what divides us instead of listening for the common ground where your story meets my story?

Why? Because we are broken, fragile human beings who know well the hurt, fear and anxiety of life. We tend to live from that story of brokenness and not the Easter story of new life. The beauty of this moment is that the question does not come as accusation, but invitation. Jesus Christ is alive and invites us to look for life among the living. There we will see God. There we will see one another in new and wondrous ways.

In the name of the risen Lord, Jesus Christ,
Pastor David Wrightsman

PS: For further study and prayer... Prayer Guide in the Week of Easter
Jesus is risen! He is risen indeed! We join with all earth and heaven in singing our Alleluias! The question of the messengers, the angels, is our prayer question for the week(s) ahead: why do we look for the living among the dead? Why do we expect the worst? Why do we resist change? Why do we seek comfort over surprise? May this beautiful message of Easter shape your daily prayer this week: Lord, how do I now seek the living among the living?

Luke 24:5: The women were terrified and bowed their faces to the ground, but the man said to them, "Why do you look for the living among the dead? He is not here but has risen."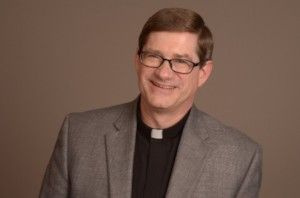 class=mcnImage>
STOP!
Spiritual Reflection
During Lent
Sometimes I wonder if the church should adopt a one-word mission statement: "Stop." Just getting people (including myself) to slow down and to reflect is what one might call a BHAG (Big, Hairy, Audacious Goal)! Our ministry programs and our worship at Living Waters reflect this mission. Most of what we do involves an invitation to step back for a period of time in this season of Lent and reflect.

For example, at this time of year we teach our Confirmation students and their parents that worship is more important than their normal Wednesday class time. So, we instead come and sing (or even just listen to) the Lenten Holden Evening Prayer, and then to also experience the theme of "Faith and Doubt" expressed in our dramas and prayers. Whether it's on Wednesdays or Sundays, worshipping our Lord slows us down and bids us to quiet ourselves to hear God's words to us.

University of California San Francisco scientists have made some new discoveries. They found that when people have new experiences like exploring an unfamiliar area, their brains show new patterns of activity. But only when people take a break from their exploration do they process those patterns in a way that seems to create a persistent memory of the experience.

These same discoveries apply to how humans learn. Almost certainly, down time lets the brain go over events it has experienced, to solidify them, and then turn them into permanent long-term memories and learning," says Loren Frank, professor of physiology at the university. (NY Times, 8-2018)

I think most of us need reflection time to learn and grow. So often I wake up in the morning with my brain already in go-mode, my head spinning with things to do and get done. There is a pile on my desks at home and at work, and my e-mail inbox is bursting at its cyber seams.

In my head I know that pausing, reflecting and praying with God will bring strength and perspective to my day. Time after time I have experienced the truth of this, but it took me many years of crashing and burning to learn it and then make it a daily habit where I cannot live without it! (Although I will admit that I still fail occasionally!)

"In returning and rest you shall be saved; in quietness and in trust shall be your strength. Therefore, the Lord waits to be gracious to you..." says the prophet Isaiah (30:18) Do I believe it? Can I trust it?

A blessed and reflective season of Lent to you... remember to Stop!
Pastor Dave
revw2@msn.com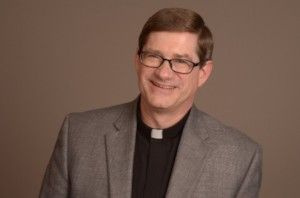 Lent and
Ash Wednesday
"Everything is possible for one who believes." Mark 9:14-27
Dear Friends,

The Season of Lent starts this week! Ash Wednesday marks the beginning of the season of Lent on March 6. Some have called Lent, "Spring time for the Soul." Initially Lent was a period of baptismal instruction for new believers. New converts would study in preparation for their baptism on Easter morning so that they could celebrate the resurrection of our Lord with new-found joy.

I encourage you to make this season of Lent a time of great spiritual renewal. Come to the Ash Wednesday service at 7 pm on March 6. Have ashes put on your forehead and hear the words, "Remember from dust you have come and to dust you shall return." While the words remind us that one day we will all die, they are intended to be life-giving in that they remind us of how dependent we are on God for true life and salvation.

Join us on the following Wednesday evenings for our Lenten Evening Worship at 7:00 pm starting on March 13. Along with the beautiful music of the Holden Evening Prayer liturgy, we begin a 5-week drama series revolving around the theme, "Faith and Doubt".

Our theme comes to us from Mark 9, where we hear the familiar story of Jesus healing the young man who was possessed by an evil spirit, and who was convulsing in a terrible seizure. Yet before Jesus casts out this spirit, he has a dialogue with the boy's father. Jesus asks him, "How long has he been like this?"

"From childhood," the father answered. " But if you can do anything, take pity on us and help us." Jesus replied, "Everything is possible for one who believes." Immediately the boy's father exclaimed, "I do believe; help me overcome my unbelief."

How often do you feel this way? Asking things like, Lord, I do believe, and yet I often have doubts. Lord, I know that I should trust you in my daily difficulties, but sometimes I question whether you are there, or whether you hear my prayers, or whether you love me like others.

Perhaps somewhere in your upbringing, you may have been told that you just need to believe. You need to put your doubts aside and simply trust God. You need to not be weak but stand strong in the promises of God. In other words, doubt was seen as the enemy to defeat.

Yet in and through this series we want to reassure you that not only does doubt not need to be a bad thing, it is often an important part of developing and growing one's faith. In other words, you cannot have a strong faith if you have not struggled with doubts.

Faith and Doubt. How would you assess where your spiritual life is at these days? Make sure you worship these weeks not only on Sundays but on Wednesdays and invite others to come with you.

Pastor Dave
revw2@msn.com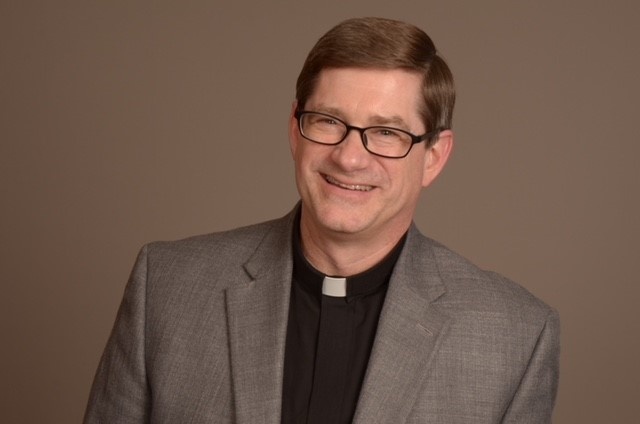 It is with great joy and anticipation as I come to serve Living Waters Lutheran Church in Lino Lakes as your new interim pastor. Thank you for the kindness that you have already extended to me since meeting several of you this month. I am humbled to serve with you and ask for your prayers as we together seek God's mission and ministry in the months ahead.
I live in Stillwater along with my wife, Lauren, and three teenage children: Carolyn 18 (a first-year student at Luther College in Decorah, IA), Benjamin 16 and Adelee 14, both students at Stillwater High school. My wife Lauren is also a pastor and serves at Roseville Lutheran Church in Roseville.
I have served the church in the Twin Cities for the past 29 years in a variety of ways; as urban youth worker, teacher, community partnership builder, campus ministry, interim pastor and as pastor. I have worked in the urban, campus, small town and suburban ministry settings. Along with serving as part-time interim pastor at Living Waters, I also serve during the academic year at Augsburg University in campus ministry.